Reliable Year-Round Service
No Long Term Contracts
Best Value In Town
Local Company
Founded in 1999, Adamz K9 is Lincoln's leading dog waste removal service. Locally owned and operated.  We are serious about growing our business while guaranteeing fantastic rates and satisfaction always to our valued clientele.
What We Do
At each yard we patrol the designated areas & pick up all the dog waste.  We haul it all away and we always secure fence gates.  Our services include:  year-round dog waste cleanup and removal service with once a week, twice weekly as well as one time cleanups (on call).
Our Mission
Our mission is to make life for you and your family more convenient, enjoyable, clean and healthy, allowing more time to love and enjoy life with your pets.  We pledge dependable service, honesty, integrity and appreciation to our valued customers.
Our service is convenient and affordable. Most yards are between $6 & $10.50 if scheduled once or twice weekly. Call for a friendly quote!

"We have been a client of Adamz since 2001 and it is awesome! We own a local business and we really love our dogs and our yard and never seem to have enough time to enjoy either one. It is so nice to have another local business we can trust to take care of our yard so we have more time to enjoy our dogs. Adamz K9 has always taken special care of us and all of our dogs. It is worth every dollar we spend, they are spectacular."
Krista and Dave Rickman
Owners – Bishop Heights True Value Hardware

It is because of this service that we have added a member to our family! I certainly wasn't going to do it myself, or expect my kids to do what I wasn't willing to do. Not only is the service amazing, but the guys who come to my home every week do so respectfully. I recommend this service to all of my clients who have homes on the market for sale as well as anyone who has a dog! The only way to improve on the k9 cleanup, would be to include cat box service as well!
Karey McCauley
Realtor – Lincoln First Realty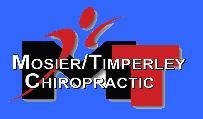 Adamz K9 has been a life saver!!! No more of Me trying to find a time to clean my yard. We have been a client of theirs for over 3 years. They are very efficient and work with you on whatever your needs are. Such as when we had our deck torn out and had to take the dogs in a different area. We are very pleased with their service and would recommend them to anyone. Their cost for cleaning is very economical.. and they are very particular about their work.. We are happy with their service and also a very personable company!! Thank you Adamz!!!
Dan and Sandy Mosier
Mosier / Timperly Chiropractic
Serving Lincoln, Hickman, Eagle, Waverly, & Denton, Nebraska
For More Information Or A Free Quote Contact Us Today!